Toro 72"-85" Reelmaster® 3100-D Mower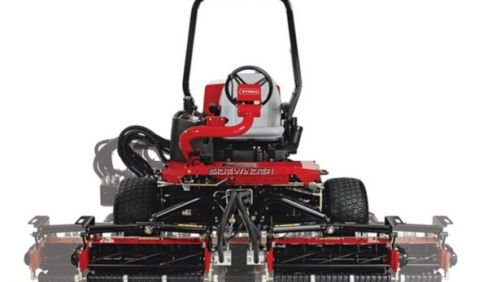 Double tap to zoom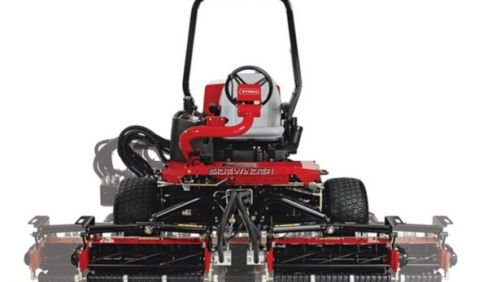 Features
Powerful Engine
With a 21.5 hp (16 kw) Kubota® Diesel Engine, the Reelmaster® 3100-D has the power to climb and power to cut through difficult mowing conditions.
Superior Traction
There's no need to worry about mowing around objects while traversing hills, even in wet terrain. The parallel hydraulic flow between front and rear wheels assures full-time 4-wheel drive. And the individual wheel brakes provide effective traction assistance on wet turf.
Sidewinder®
Sidewinder cutting units shift left and right a total of 24 inches (61 cm). This allows the tire tracks to be shifted within the mowing path to reduce wear on the turf.
Ease of Service
With the engine located in the rear of the machine, the Reelmaster® 3100-D is easy to service. Open the engine compartment to have access to all filters, fluids and engine components for fast preventative maintenance.
Out-Front Operator
The operator sits out-front on the Reelmaster® 3100-D for better mowing visibility and easier access getting on and off the machine. Engine noise, vibration, and exhaust are all located behind the operator.
72" or 85" Width of Cut
The Reelmaster® 3100-D is available in a 72" or 85" (183 cm or 216 cm) width of cut. With a choice of 5, 8, and 11 blade reels and adjustable reel speed control, this mower can be configured to meet all mowing applications.
EdgeSeries™ Reels
Dual Precision Adjustment (DPA) cutting units – featuring Toro's EdgeSeries™ reels combine to deliver a consistent, high quality cut and superior after cut appearance, while reducing maintenance with improved reel edge retention.
Specifications
| | |
| --- | --- |
| Engine | 21.5 hp (16 kw) Kubota® Diesel |
| Fuel Capacity | 7.5 gal (28.4 L) |
| Mowing Speed | 0 - 6 mph (10 km/h) |
| Transport Speed | 0 - 9 mph (0 - 15 km/h) |
| Cutting Width | 72 in or 85 in (1.8 m or 2.1 m) |
| Adjustment | Dual point bedknife to reel |
| Backlapping | Standard on-board |
| Cutting Units | Dual Precision Adjustment (DPA) Cutting Units |
| Height of Cut | .25" to 2.5" (6 mm to 6.4 cm) |
| Reel Diameter | 7 in (18 cm) |
| Number of Blades | 5, 8, and 11 blade |
| Reel Drive | Hydraulic |
| Reel Length | 27 or 32 in (69 or 81 cm) |
| Reel Speed | Adjustable - 1000 RPM max |
| Traction Drive | Series / Parallel 3WD |
| Weight | Approx. 1,860 lbs. (840 kg) |