Land Pride OFM2678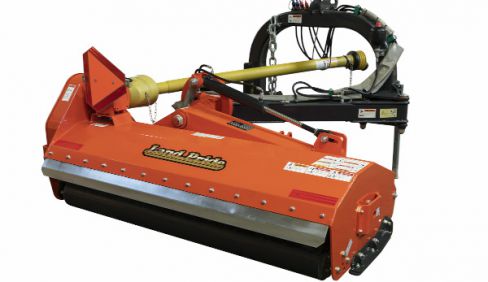 Double tap to zoom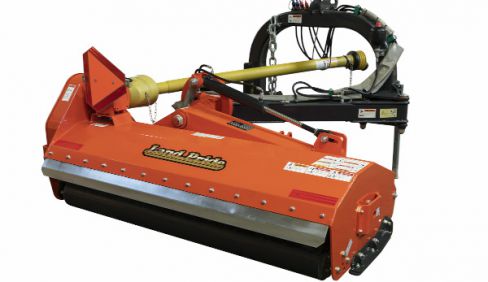 Features
Features
Benefits
Multiple cutting widths 60", 72", & 78"
(155, 185, & 213 cm)
Wide selection of cutting widths to meet specific applications.
Wide range of tractor horsepower 45 hp to 100 hp
(34 kW to 75 kW)
Fits a large array of tractors to meet the needs of consumers, municipalities, and landscapers.
Spring-loaded, belt-tensioning system
Belt tensioner system brings the belt to proper tension by turning a jam nut. Makes maintaining proper belt tension easy, and increases belt life.
High blade cutting capacity
Hammer blade can cut up to 2" (5 cm) brush and small saplings
Reverse rotor rotation
Brings the cut material up and over the rotor which allows it to be dispersed more evenly. Allows material to be shredded completely.
High blade tip speed
Creates a vacuum effect, provides a clean cut, and slices through saplings with great force.
Five drive belts
Five drive belts distributes the load evenly, which prevents the belts from jumping off the drive when a shock load occurs.
Offset right
The lateral arm allows the mower to be offset to the right 22 1/2" (57 cm) for a closer cut alongside buildings, fences, and roadsides.
It also allows the mower to be cutting in a ditch with the tractor traveling along side the ditch.
Rotor housing can be rotated from horizontal to 65o up or down
Allows mowing along banks and in ditches without putting the tractor on steep inclining or declining surfaces.
Counter-blade (accessory)
Assist shredding material into fine particles.
Replaceable skid shoes
Prevents wear on end panels from ground contact.
Adjustable roller
Provides precision cutting height between 1" and 2 3/4" (25 cm to 70 cm).
Specifications
| | |
| --- | --- |
| MODEL | OFM2678 |
| Horsepower | 75-130 HP |
| Min. Tractor Weight | 6,900 lbs. |
| Hitch | Cat. 2 |
| Weight - lb (kg) | 1,808 (822) |
| Working Width (cm) | 79" (201) |
| Transport Width (cm) | 88" (2.54m) |
| Rotor Shaft Speed | 1,800 RPM |
| Gearbox Rating | 540 RPM |
| Driveline | Cat. 3 |
| Offset Hitch | Right 22.5" |
| Rotate | 65° Down, 90° Up |
| Blade Tip Speed | 8,460 fpm |
| Hammer Blades - Qty | 26 |
| Rotor Diameter | 6.5" |
| Rotor Rotation | Reverse |
| Rotor Shaft Diameter | 2" |
| Rotor Swing Diameter | 18" |
| Min. Cutting Height | 1" |
| Cutting Capacity | 2" |
| Rear Roller Diameter | 7.5" |
| Hood/Deck Thickness | 8 Gauge |
| Skid Shoes | Replaceable |